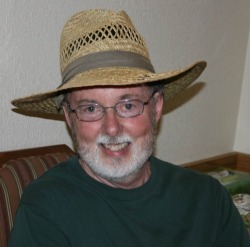 John Heffron - Guitar and Vocals
John is our guitar player. He plays great rhythm and always has an infectious smile. One of his full time jobs is as the director of the Crossword Cafe - a Church sponsored youth coffee house in Chillicothe . Favorite food - Fedora's Potato Pizza. He recently returned from an International tour - where he played in real Irish Pubs!
---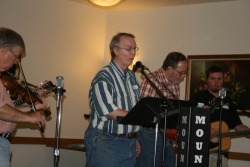 Dave Lawson - Vocals
Dave is our male vocal talent. He is also learning mandolin in his spare time. He was instrumental in the formation of the band in that way back in the 80's he took Rick to Branson were he was inspired to learn the banjo which led to the formation of the Mountain Men. Little did he know...
---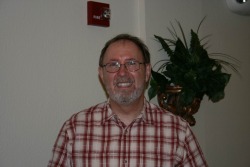 Mike Denny - Mandolin and Guitar
Mike is our virtuoso guitar player. He has traveled the world in pro rock bands in his previous life - you may now him from bands such as "Say Uncle", "Tora Tora" or "Skeleton Crew". Mike is now our number one Mandolin player - and he can make "The Gibson" sing!
---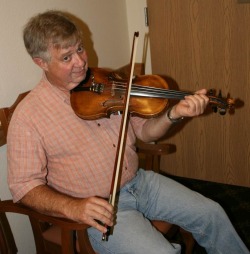 Harvey Oltman - Fiddle
Harvey is our award winning fiddle player. Wisdom from Harv - "you store a violin in a padded case but you just hang a fiddle on a nail".
---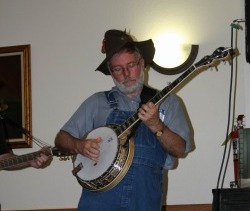 Rick Rosetto - Banjo
Banjo player. Favorite movie - "Oh Brother Where Art Thou". He can clear a crowded room using only a banjo.
---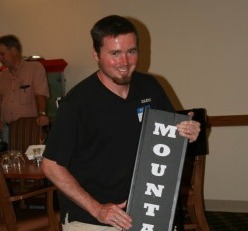 Rich Rosetto - Bass and Guitar
He is our Bass and Guitar player. Rich is son of the banjo player. (Mama's don't let there sons grow up to play banjo!) He has turned out amazingly well, in spite of his musically dysfunctional family back ground.
---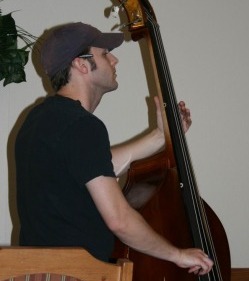 Brian Du Pont - Bass
Brian has gone cold turkey from the comfort of his electric bass to playing the big dog house upright bass. He was initiated by playing in a gig after only one practice session on the big fiddle (a standard practice with the Mountain Men). But being the quick study that he is - he picked it up quickly and plays regularly (when he's not adding members to his family!)
---